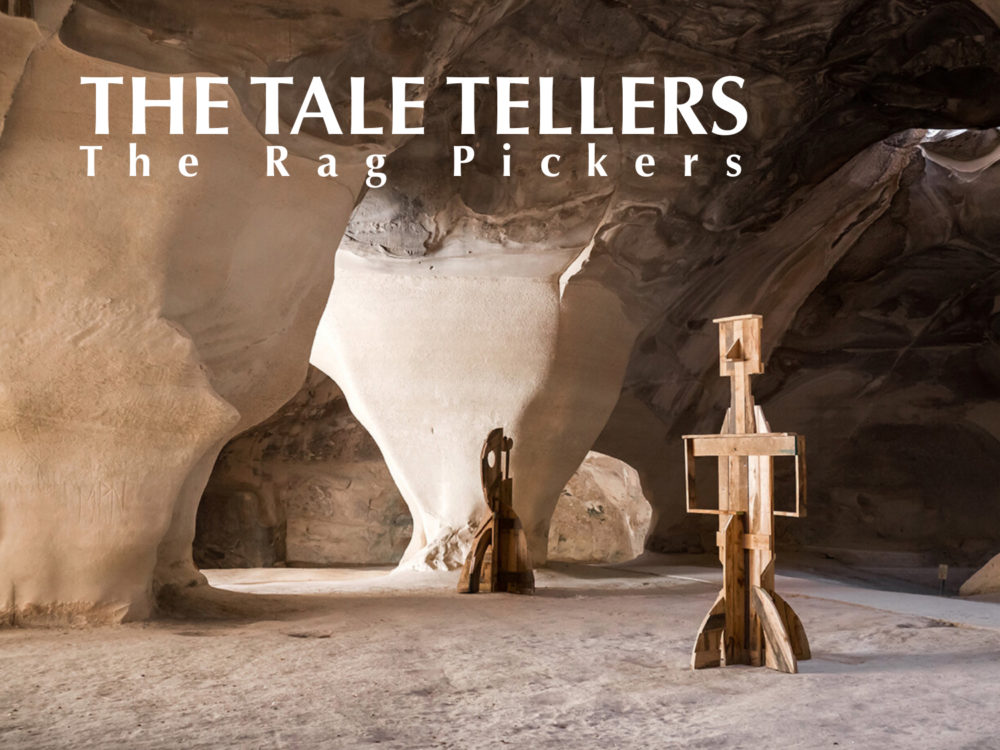 The Tale Tellers: The Rag Pickers
Curated by Charlie Levine
with Sam Ros
May 8-22, 2021
OPENING: Saturday, May 8th, 12-3PM
EXHIBITION TEXT .PDF
ILLUSTRATE YOUR OWN TALE
EXHIBIT CATALOGUE
---
Framing the role of curator as storyteller, The Tale Tellers is a project that invites creative practitioners to tell a familiar story or narrative through a series of visual cues. 
For The Tale Tellers: The Rag Pickers, curator Charlie Levine re-tells a chapter, The Rag Pickers, from the book Walter Benjamin's Archive. This chapter focuses on theorist Benjamin and how he stored and collected information he used as prompts for his writings on archives, reproduction, and architecture. 
For this exhibition, Levine is taking The Tale Tellers process a step beyond the simple visual reproduction of the plot points of the chapter. She is also asking us, the audience, to see the project's use of reproduced images and the loss of their 'aura' (a key theory of Walter Benjamin's) as key to this storytelling process – how memories fade and uncanny associations linger upon images with the passing of time while their authentic quality deteriorates. 
This tale asks us to question what the role of the curator is in directing a narrative and how we, the reader, piece together memories through these visual 'rags.'
The Tale Tellers: The Rag Pickers is equally taking away (the fading of the images aura) and giving (creating a new way for them to be read within the narrative structure) to the works and it's readers, creating a continuous and cyclical space for interpretation. The Tale Tellers invites audiences to translate their natural responses to the uncanny images presented in the framework of the story title and how they themselves might curate their own stories, memories, and tales. 
Combining this with our memory association, as prompted by the tale's title and images, adding to their now deteriorated form through crude reproduction, the project is also giving the works a new lease of life.
With thanks to Sam Ros, John Ros and Jeannine Bardo