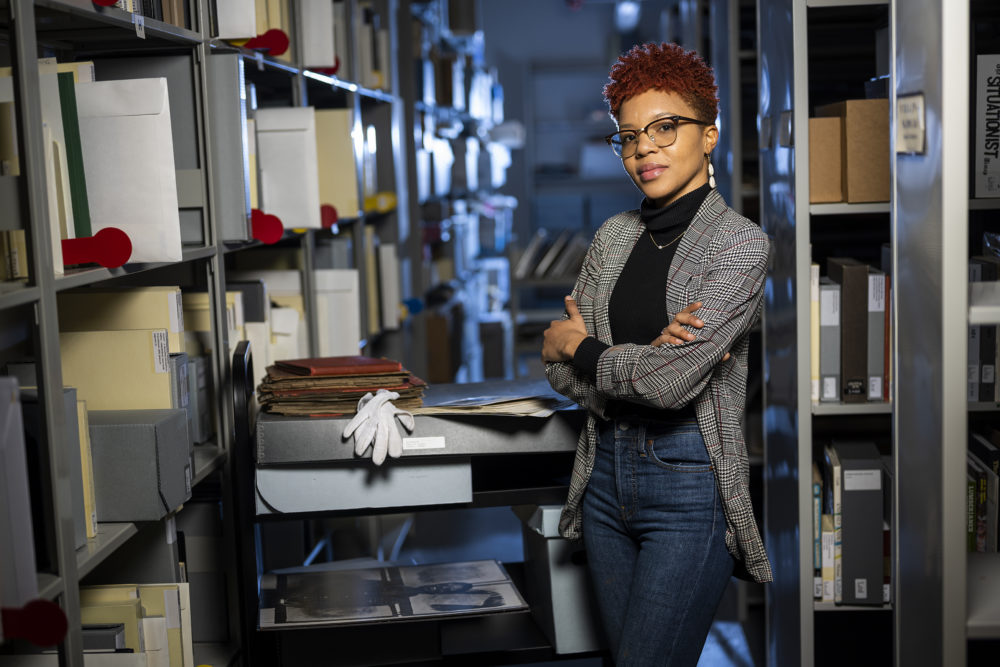 ---
Deyane Moses is an artist, activist and curator. In 2019, she graduated from MICA with a BFA in Photography. During her senior year she received international and national recognition for her project, The Maryland Institute Black Archives (MIBA), which uncovered MICA's Black history from the 1800s–present. MIBA and its accompanying programs – the exhibition Blackives and the remembrance demonstration Take Back the Steps – prompted MICA's President to issue a public statement apologizing for the College's racist past. MIBA is the premier resource for information related to Black history at MICA. The collection consists of more than a thousand primary and secondary artifacts, including photographs, rare books, art, documents, music, clippings, and oral histories.

In 2020, Deyane founded Blackives, LLC, a cultural research firm uncovering Black history within institutions (i.e. churches, higher education, etc). Rooted in Black culture and the archives, this start-up assists Black communities within institutions to preserve an account of their past and present history – creating awareness, interest, and activity in the wider community. The agency is currently preparing for the 2021 relaunch of the Maryland Institute Black Archives.
deyanemoses.com / miba.online
The Maryland Institute Black Archives is on view at THRESHOLD from April 9 – May 01, 2021. Opening: Friday, April 9th, 7-9PM.