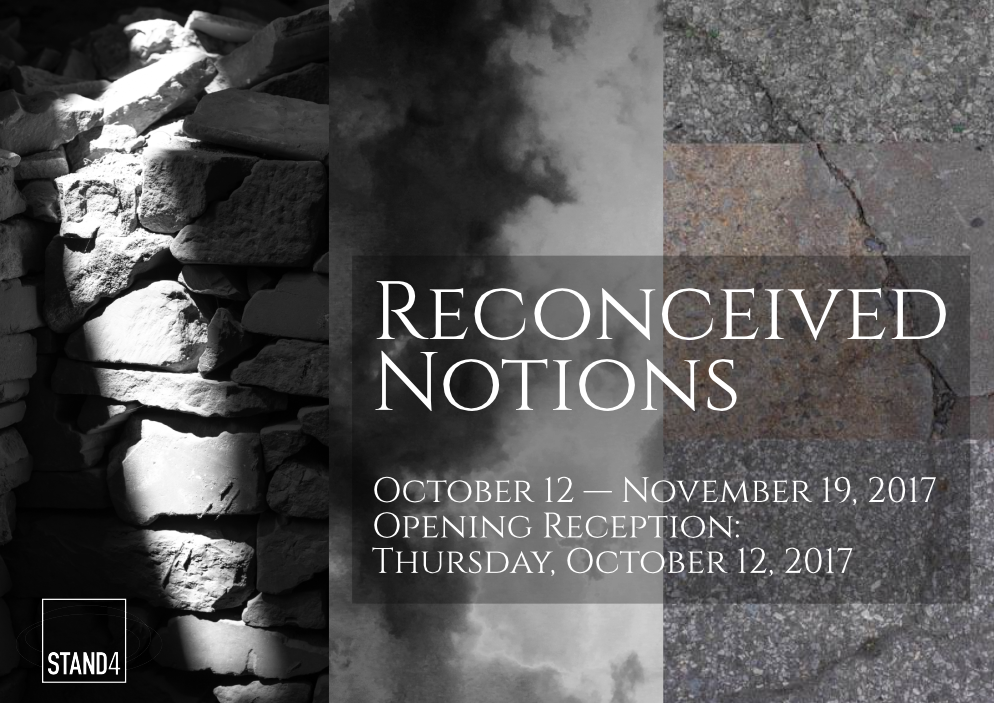 Reconceived Notions
October 12 — November 19, 2017
Opening Reception: Thursday, October 12, 2017, 6-9 p.m.

Curated by Jeannine Bardo and Mollie Flanagan
Gallery Hours:
Fridays: 6-9 p.m.
Saturdays and Sundays: 12-5 p.m.
An exhibit and programming that includes the work of artists, makers, and writers, who are exploring, questioning and challenging existing systems. Featuring Glenn Albrecht, Tatiana Arocha, Jaynie Crimmins, Magali Duzant, Katarina Jerinic, Celine Semaan and Katie Shima.
How do we look towards a future that is more ecologically democratic? Catriona Sandiland, Professor of Environmental Studies, York University, asserts this desire as, "a gendered, ecologically informed perspective that uses its understanding of the unjustified dominations of women, animals and nature to reconceive notions of the public sphere, democracy, citizenship, and free speech."
Glenn Albrecht, former Professor of Sustainability at Murdoch University and environmental philosopher dares us to imagine a new system based on what he coins, Sumbiocracy. "Sumbiocracy (from the Greek sumbios meaning 'living together', plus cracy meaning 'rule') is a form of government where humans govern for symbiotic, mutually beneficial or benign relationships in all socio-biological systems at all scales. Sumbiocracy is rule for the Earth — by the Earth, so that we might all live together.
Questioning and evaluating systems of society and their interactions with our environment, artists and thinkers in Reconceived Notions challenge our belief system in order to explore new structures. While solid conclusions are often elusive, the dialogue furthers the quest for the path to sustainability.
RELATED EVENTS
Saturday, November 11, 2017, 4PM
A conversation with Slow Factory Founder, Celine Semaan
Friday, November 17, 2017, 7PM
Living in a "Sumbiocracy" : A discussion on the writings of environmental philosopher, Glenn Albrecht.  Moderated by Jeannine Bardo.
This slideshow requires JavaScript.