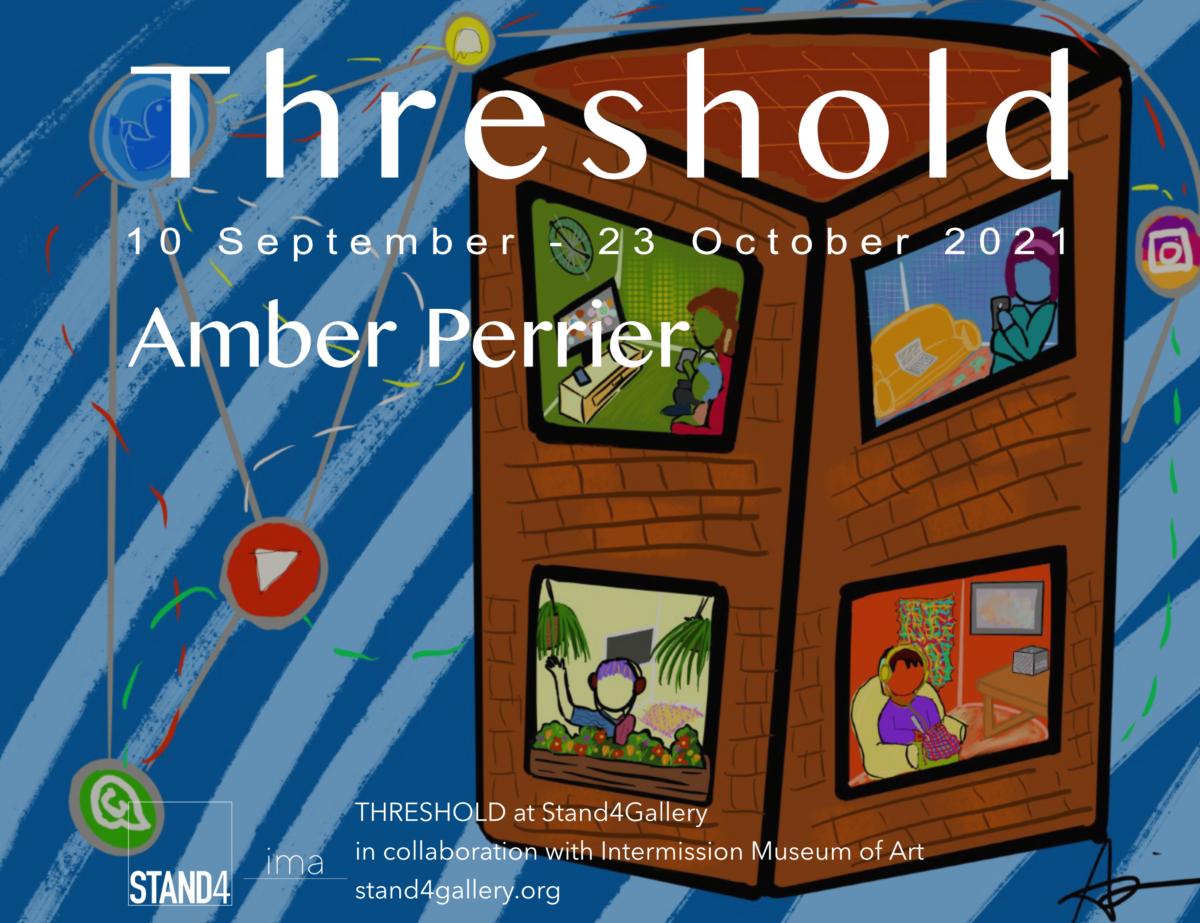 Threshold
Curated by Amber Perrier
September 10 – October 23, 2021
---
Curated by Amber Perrier, Threshold, came to light as a reflection on the term; defined as the entrance or the start of something.
When parts of the world entered lockdown, the shift to staying at home forced parts of society to figure out ways to adapt and redefine what might be considered the "new normal". This adaptation was felt in all aspects of daily life: from shopping for essentials, to learning new ways of working, to the mundane activities used to keep oneself busy at home. This increased reliance, and even addiction to the digital world — especially the influence of social media — would manifest differently for many as we watched shocking events unfold throughout the world from our isolated spaces.
Threshold is a digital project to showcase and archive a collection of works created by artists, writers, poets and musicians. It is a place to tell their individual stories of what they have learnt and how they have adjusted during the global pandemic, specifically during their local municipal lockdown. What have they acknowledged that might have otherwise gone unnoticed or unchallenged? What kept them inspired? Has the work they created during this period surprised them? And how have they chosen to share their work with others during this time of isolation?